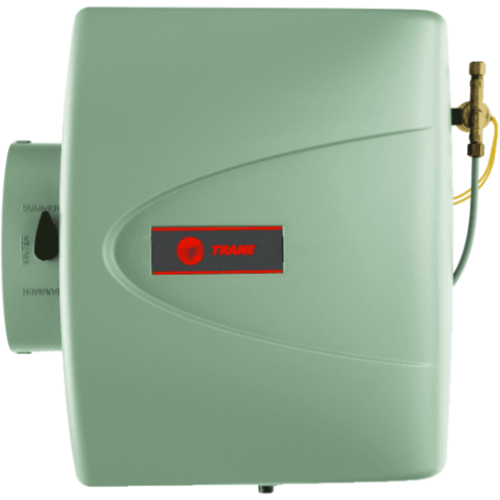 Bring Moisture Back to Your Home
Bypass humidifiers adjust from summer to winter to provide the right amount of moisture to your home. Enjoy comfort and relief from allergies, static shock, dry skin, and more.
Protect Your Home's Furnishings
Bypass humidifiers help protect wood floors, moldings, and furnishing from harmful dry conditions that can cause damage.
Cleaner, Hydrated Air
Reduce dryness while also cleaning your air with the help of the Trane CleanEffects® Whole Home Air Cleaner.
Consistent Humidity Control
Attach the humidifier directly to your Trane HVAC system. Enjoy easier maintenance and better humidity control throughout your home than you could with portable alternatives.