Trane Comfort Performance Filter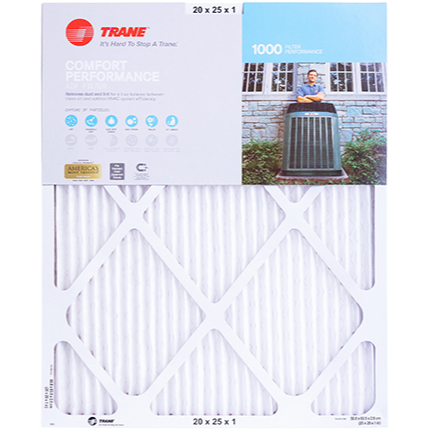 Breathe Easier at Home
Our Comfort Performance air filter helps remove dust, dander, mold spores, and lint from your system for cleaner air at home and optimal HVAC efficiency.
Keep Your System Running Smoothly
Replace your air filter at least every 90 days with a Comfort Performance filter to maximize your system's efficiency.
Find the Perfect Fit
Get a filter that's designed to match perfectly with your Trane HVAC system for optimal performance.
Additional Features of the Trane Comfort Performance Filter
The Trane Comfort Performance Filter can be designed to fit into any existing Trane HVAC system, helping you create a cleaner and healthier living environment no matter what type of HVAC system is currently in your home. This filter needs to be changed only once every three months, which means minimal maintenance is required to make a big difference in your indoor air quality. Don't wait to start improving your indoor air quality with the Trane Comfort Performance Filter.