Trane Hyperion™ Series Air Handler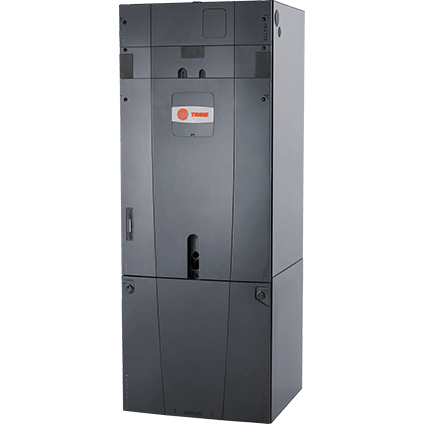 Reliably Built
The Hyperion™ double-walled cabinet helps prevent energy loss. With this, the air handler can work reliably all year long, reduce its carbon footprint, and create a cleaner environment.
Quiet Comfort
The exclusive Trane Vortica™ blower and fully insulated cabinet provides homeowners with reliable, ultra-quiet operation. Stay comfortable without the extra noise.
Better, Healthier Air
Add Trane CleanEffects® Whole Air Home Cleaner to your air handler to filter out dust, particles, and other harmful irritants from your home's air.
Additional Features of the Hyperion™ Series Air Handler
The Hyperion™ Series Air Handler can quickly distribute air throughout your entire home without disrupting your living environment at all. Homeowners can enjoy noiseless air flow with this reliable and durable HVAC system, and it can even help improve indoor air quality, too. The Hyperion™ Series Air Handler is compatible with the Trane CleanEffects® Whole Home Air Cleaner, which is a system that helps filter out unwanted particles from the air you breathe. Enjoy healthier air and even air distribution throughout your entire home with this unique air handler.