Trane SlimFit Filter Rack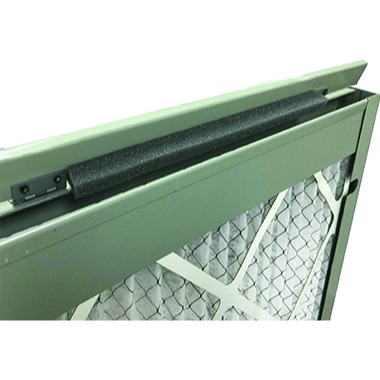 Easy Filter Access
The hinged front panel allows easy access to the filter. Filters should be changed every 90 days.
Perfect Fit for Certain Trane Products
SlimFit filter racks are made to fit the cabinets of our TEM air handlers and S-series furnaces.
Find the Right Filter for Your Lifestyle
Trane offers high-quality replacement filters for your SlimFit Filter Rack, but you are also able to use off-the-shelf retail filters with no problem.
Additional Features of the SlimFit Filter Rack
Trane takes indoor air quality seriously, which is why we offer the SlimFit Filter Rack to help you fight dust, dirt, and other unwanted particles from entering your home. This air filter is versatile, fitting into both Trane TEM air handlers and Trane S-Series furnaces. For homeowners who own one or more of the mentioned HVAC systems, adding in a SlimFit Filter Rack to your existing system is a quick and easy way to help improve indoor air quality in your home.