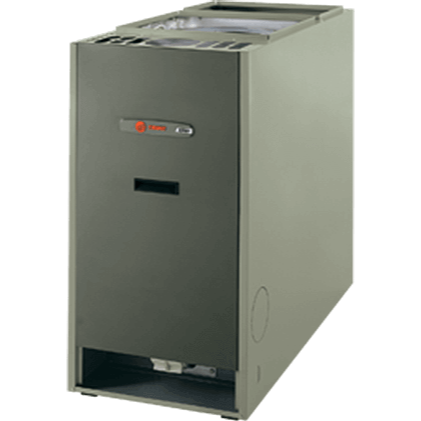 Stay Warm. Stay Smart.
The XP80 is measured at 85% AFUE, meaning up to 85% of the fuel you pay for is converted to heat. Keep your home the way you like it while still using energy wisely.
Increase Energy Efficiency
A higher-efficiency furnace means you could save more on energy costs. Upgrading from an older furnace with a 60 AFUE to one with 85 AFUE can save up to $29 of every $100 spent on fuel.
Embrace Quiet Comfort
The XP80's insulated cabinet helps reduce energy loss and operating noise.
Consistent Temperature Control
Say goodbye to hot and cold spots and hello to consistent, even temperatures. The XP80's four-speed blower motor helps fine-tune your comfort, so you get the right amount of heat throughout your home.
Additional Features of the XP80 Oil Furnace
The XP80 Oil Furnace is a unique heating system that fits seamlessly into many homes. As this system burns fuel to make heat for your home, its insulated cabinet keeps the noise away, so you'll barely know it's turned on. Enjoy this system's four-speed blower motor that alternates between each speed to give you just the right amount of heat every single time.