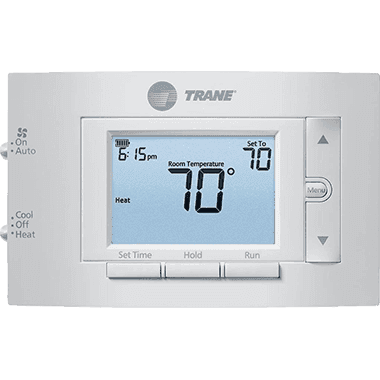 Automatic Controls
The XR103 knows what you need, when you need it, when it comes to your temperature control. This traditional thermostat automatically alternates between heating and cooling settings based on the temperature inside, without you lifting a finger.
Impressive Features
The XR103 boasts a digital display with large, easy-to-read numbers, and an automatic switch between heating and cooling.
Exceptional Comfort
The XR103 has easy-to-use programming and a built-in memory that retains temperature settings, so you can expect your home to feel like an oasis.
Memory Capabilities
The XR103 doesn't require you to continually program your temperature settings into your thermostat every day. Instead, this thermostat will retain your temperature settings — even when power is interrupted.