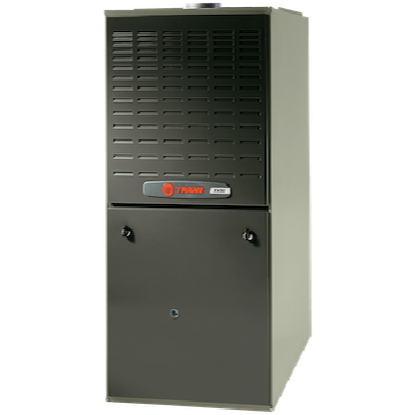 Efficient Performance
The XV80's 80% AFUE rating helps ensure that your furnace will operate at peak efficiency to keep you comfortable without wasting too much fuel.
Precise Heating
The XV80 includes a variable-speed motor that adjusts how fast your furnace runs, so it can deliver a consistent flow of warm, comfortable air.
Get the Best of Both Worlds With a Hybrid System
Pair your gas furnace with a heat pump to enjoy the benefits of a hybrid system. Your heat pump primarily heats your home and your furnace steps in when the weather gets too cold. Together, they offer you reliable comfort that could lower your energy costs.
Additional Features of the XV80 Gas Furnace
With two unique heating stages and an AFUE (Annual Fuel Utilization Efficiency) rating of up to 80%, Trane's XV80 Gas Furnace is a system you can count on. The variable-speed motor allows this system to operate at different speeds, depending on what you need, to create the optimal indoor temperature for you.